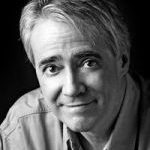 Tuesday, September  13, 2016
7:00 PM
Reception to follow
Tickets: $10
ONLINE TICKETS ARE SOLD OUT!!
We might have more tickets available at the church.
Please call us at 330 743 3175. 
Our apologies for the inconvenience
———————————————————-
When using Paypal please note that you will receive an email receipt from Paypal when you make your ticket purchase.
YOUR RECEIPT WILL BE YOUR TICKET.
Please bring that receipt in one of the following formats:
A Printed Email of your Paypal payment confirmation
Digital Media Also Acceptable – Phone, Ipad/Tablet, Digital Camera, Laptop

You can access the confirmation email at the door.
Wifi will be available to access your email confirmation on Event Day.
Device Screenshot of the confirmation email
---
PAYPAL BUTTON HAS BEEN REMOVED – Please call the church.
---
Scott Simon NPR
Scott Simon Books
Scott Simon Twitter
Scott Simon Facebook