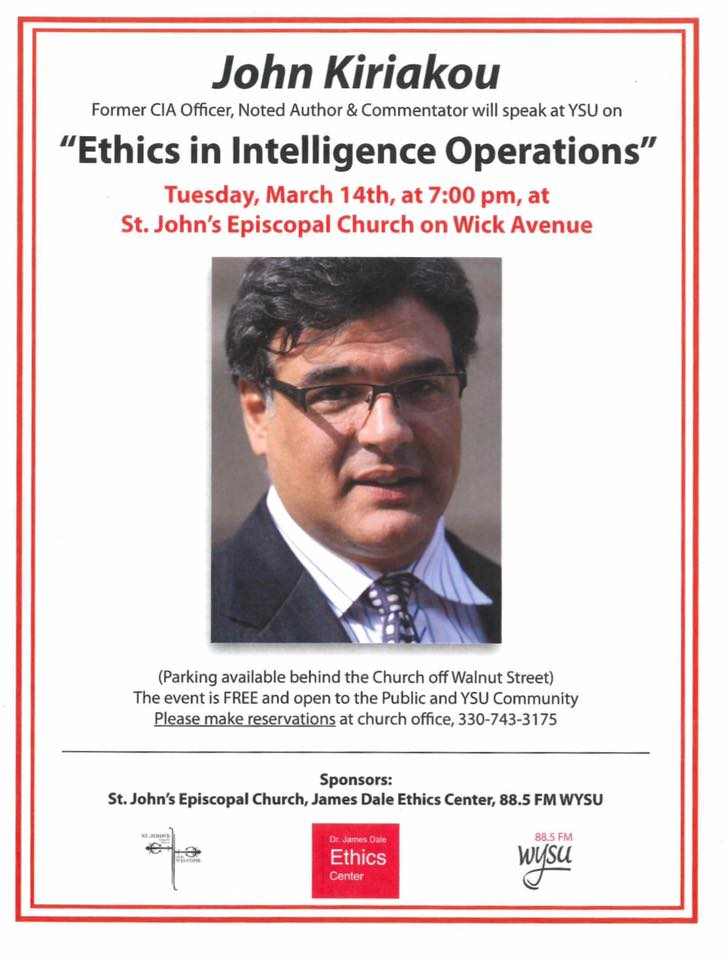 YSU JAMES DALE ETHICS CENTER:
JOHN KIRIAKOU LECTURE
The YSU James Dale Ethics Center is sponsoring a talk by former CIA agent, noted author, & commentator John Kiriakou, on Tuesday, March 14, at 7:00 pm, at St. John's Episcopal Church, on Wick Avenue, in Youngstown. The theme of Kiriakou's lecture is Ethics in the Intelligent Services. The event is free and open to the public. Reservations are requested, and can be made at church office at 330-743-3175. The lecture is also sponsored by St. John's Episcopal Church and WYSU-FM.